Vol. XIV No.

15
GLOBAL AND ECUMENICAL IN SCOPE
CANADIAN IN PERSPECTIVE
Wayne A. Holst, Editor
My E-Mail Address:
wholst@telus.net
This email is sent only to a voluntary subscriber list.
If you no longer wish to receive these weekly columns,
I have not given this issue of Colleagues List the time and attention I am used to giving, but hopefully, you will still find much to think about.
The book notice concerns a new title featuring Thomas Merton with reflections by two Canadian poets, McCaslin and Porter, which makes this title special. See Superabundantly Alive, below.
In Net Notes, I include a number of in-depth articles on current global religion news items which I hope you find helpful.
Thanks for reading, I much appreciate your investment.
Wayne

*****

SPECIAL ITEM
Thomas Merton's Dance with the Feminine
by Susan McCaslin and J.S. Porter
Woodlake Publications,

Kelowna, BC.
October, 2018.

$25. CAD Print Edition.
$12.50 CAD Kindle Edition.

228 pages.
Publisher's Promo:
Superabundantly Alive: Thomas Merton's Dance with the Feminine is a unique, unified, multi-genre work that includes dialogue, imaginary letters, poems, and reflective essays by two established Canadian poets. Taking cues from Merton himself, Susan and John establish a playful, jazzy, dialogic tone -- superabundantly alive. This book invites participation for those who already know Merton's work and for those who are meeting this whole and broken, prophetic, whimsical, para-doxical prophet and visionary for the first time. Robert Lax once described Merton's poetry and the man himself as "superabundantly alive." McCaslin and Porter prove the truth of this description in their enchanting account of the writer-mystic who now comes into his second century of stature and significance, in the words of Boris Pasternak, "[a]live and burning to the end
.
"
--
Foreword by Lynn R. Szabo

:
In these fruitful days of Merton Scholarship, we are well-advised to lift our heads from our desks briefly in order to reflect on Merton the human being...
This book offers an engaging an compelling enquiry into (Merton). In this composite of creative, imaginative writing and penetrating, thoughtful discussion of Thomas Merton and his strikingly, fascinating life, two well-recognized poets, Susan McCaslin and J.S. Porter offer a captivating reading of their finely-woven responses to this famous poet-monk. It seems rightly appropriate that their book appears on the heels of the centenary (2015) of Merton's birth and the 50th anniversary year of his death, when some new, even novel approaches to Merton scholarship and dialogue are welcome...
Merton remains a significant and public intellectual of ubiquitous influence whose work continues to become known to the North American social and cultural consciousness... Interestingly, Pope Francis, addressing the American Congress in 2015 claimed Merton as a "great American," along with Abraham Lincoln, Martin Luther King, and Dorothy Day.
Authors' Bios:
J.S Porter, Author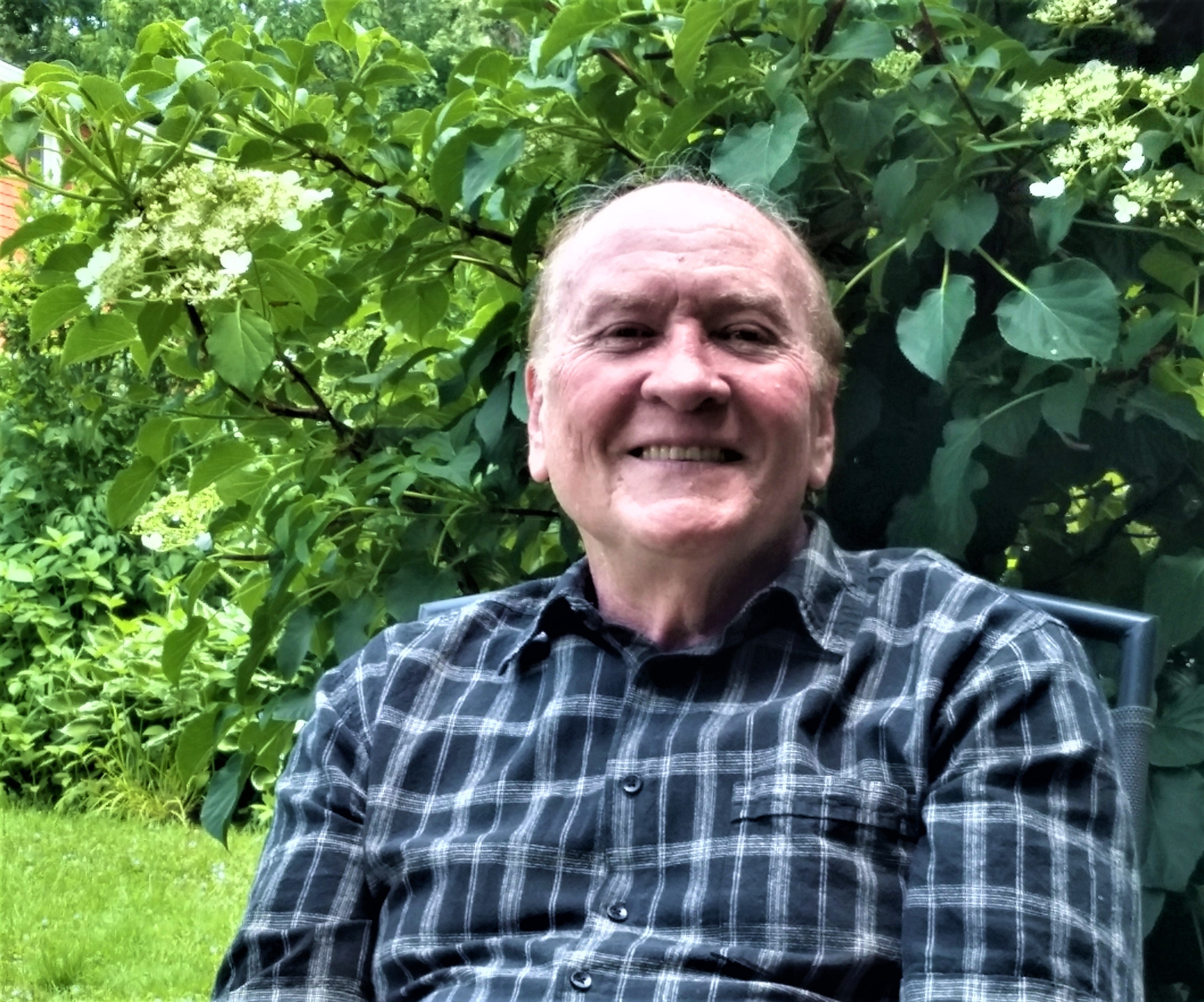 J.S. PORTER was born in Belfast in the north of Ireland and educated at McMaster University (MA in English literature) in Hamilton, Ontario. He has been reading, thinking about, speaking about, and writing about Thomas Merton for 40 years. He has made six contributions to The Merton Seasonal, two to The Merton Annual, and three to The Merton Journal along with articles on Merton in Brick, The Antigonish Review, and other journals. Presently culture critic for The Nancy Duffy Show, he is a columnist for Dialogue Magazine and a frequent contributor to the online journal Hamilton Arts and Letters. His books include The Thomas Merton Poems (Moonstone), an imaginative re-creation of Merton for our time; Spirit Book Word: An Inquiry into Literature and Spirituality (Novalis), with a chapter on Merton; Thomas Merton: Hermit at the Heart of Things (Novalis); and Lightness and Soul: Musings on Eight Jewish Writers (Seraphim Editions), with a chapter on Robert Lax. Porter is acknowledged for his literary contributions in the Canadian Who's Who. He lives in Hamilton, Ontario, with his wife, Cheryl.
www.spiritbookword.net
Susan McCaslin, Author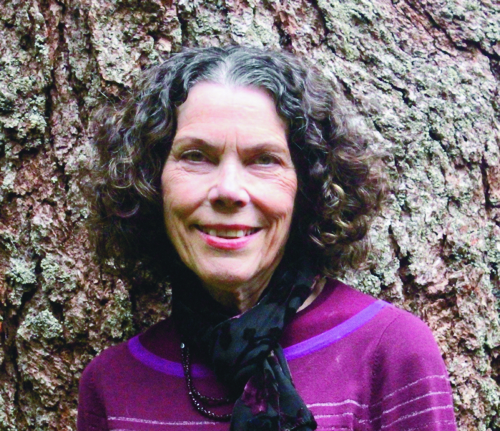 Susan McCaslin is a Canadian poet and Thomas Merton scholar who has published 15 volumes of poetry, including several long sequences on Thomas Merton. Susan is a Wood Lake author of a volume of essays titled Arousing the Spirit: Provocative Writings (Wood Lake Books, 2011). Her most recent volume of poetry is Into the Open: Poems New and Selected (Inanna Publications, 2017). Previous volumes include Painter, Poet, Mountain: After Cézanne
(Quattro Books, 2016) and Demeter Goes Skydiving (University of Alberta Press, 2011)The latter was short-listed for the BC Book Prize (Dorothy Livesay Award) and the first-place winner of the Alberta Book Publishing Award (Robert Kroetsch Poetry Book Award). McCaslin has published critical essays on Merton in The Merton Seasonal, The Merton Annual, Thomas Merton: Monk on the Edge (The Thomas Merton Society of Canada), Merton and Hesychasm (Fons Vitae), and We Are Already One: Thomas Merton's Message of Hope; Reflections to Honour His Centenary (1915–2015). Her recent memoir is Into the Mystic: My Years with Olga (Inanna, 2014). She resides in Fort Langley, British Columbia with her husband, Mark, where she initiated the Han Shan Poetry Project as part of a successful campaign to save an endangered rainforest along the Fraser River.
www.susanmccaslin.ca
--

My Thoughts:
This book is just published today, and I wanted to inform you of it, even though I have not provided the personal assessment I usually try to give in this space. It does, however, come highly recommended by colleagues Michael Higgins (very much alive) and Donald Grayston (recently deceased).
Hopefully, in time, I will return to this book and give it the personal assessment it deserves.
Thomas Merton continues to be widely read - both in terms of his own writings and writings about him. This book adds to a rich collection.
For more background on Merton, including his bibliography,
please click his Wikipedia bio link:
https://en.wikipedia.org/wiki/Thomas_Merton
Buy the book from Woodlake Publications -
Buy the book from Amazon.ca -
https://tinyurl.com/ybe4mdfc

*****

COLLEAGUE CONTRIBUTIONS

Jim Taylor,
Okanagan, BC

Personal Web Log
October 17th, 2018

"Seasons of the Year and of Life"
https://tinyurl.com/y9weol2l

--

John Stackhouse, Jr.
Moncton, NB

Web Log
October 18th, 2018

"Eminent Scientist Concludes
God Doesn't Exist - Again"
https://tinyurl.com/ybzwvw8n

--

Ron Rolheiser,
San Antonio, TX.

Personal Web Site
October 15th, 2018

"Beyond Criticism and Anger -
The Invitation to a Deeper Empathy"
https://tinyurl.com/y8lpdzqc

*****

NET NOTES

CHURCH FINDS NEW LIFE
Focusing on "Congregation"
Beyond Its Walls

Faith and Leadership
October 2nd, 2018

https://tinyurl.com/y7jrk666

--

A YOUTH SYNOD OF OLD MEN
Council of Celibate Males, Few Women

La Croix International,
October 12th, 2018

https://tinyurl.com/y9bshqu2
Ecumenical Leader Speaks at Catholic Synod on the Family

--

EUGENE PETERSON UNDER HOSPICE CARE
Widely-Loved Theologian Nearing the End

Religion News Service,
October 15th, 2018

https://tinyurl.com/ybmc7m2f

--

WHAT OSCAR ROMERO'S CANNONIZATION
SAYS ABOUT POPE FRANCIS
Re-assessing the RC Church's
Dubious Legacy in Latin America

Atlantic Monthly,
November, 2018

https://tinyurl.com/y86nc4dp

"Help Me Move Vatican II Forward," says the Pope

La Croix International,
October 18th, 2018

https://tinyurl.com/yaatkx5h

--

A DEATH SENTENCE OVER A CUP OF WATER?
Asia Bibi a Symbol of Ancient Hatreds in Pakistan

The New Republic,
October 16th, 2018

https://tinyurl.com/yal7k6qy

--

WHAT DO YOU BELIEVE? - PROBABLY A HERESY
Survey on Views of American Evangelicals
(An American Evangelical Perspective)

Christianity Today,
October 16th, 2018

https://tinyurl.com/ybyxjg48

--

FRANCIS EXPRESSES WILLINGNESS TO VISIT N. KOREA
"If an Appropriate Invitation is Sent"

America Magazine,
October 18th, 2018

https://tinyurl.com/y7rzxh8e

--

AGA KHAN RECEIVES HONOURARY RECOGNITION
AT THE UNIVERSITY OF CALGARY
Humanitarian and Cultural Contributions Cited

UToday,
October 19th, 2018

https://tinyurl.com/y9okptuz

--

JOURNALIST'S DEATH A CONTINUATION OF
LONG-STANDING OTTOMAN-SUNNI-ISLAMIC RIFT
A 300 Year-Old Conflict Still Playing Itself Out

Foreign Affairs,
October 17th, 2018

https://tinyurl.com/y9zcd4s7

--

MAJOR INCREASE IN NUMBER OF CLERGYWOMEN
IN AMERICAN DENOMINATIONS OVER LAST 20 YEARS
Numbers are Equal to Clergymen in Some Cases

Religion News Service,
October 18th, 2018

https://tinyurl.com/yc2cnxse

*****
WISDOM OF THE WEEK

From Sojourners or the Bruderhof online:

Have enough courage to trust love one more time
and always one more time.

- Maya Angelou

--

Another world is not only possible, she is on
her way. On a quiet day, I can hear her breathing.

- Arundhati Roy

--

And yet I decide, every day, to set aside what I can do
best and attempt what I do very clumsily - open myself
to the frustrations and failures of loving, daring to believe
that failing in love is better than succeeding in pride.

- Eugene Peterson

--

For peace, people must meet across differences. I say
to meet people, not just to send them money and offer
better professionals. All need to change. Fear must be
changed into openness. Those on the rich side need to
change and open their hearts to those on the other side.
Those on the needy side also need to change; from
anger, anguish, depression, and a sense of being victims
of a society, they must become agents of hope and of love.…
It is only as we meet and share together person to person,
eye to eye, and heart to heart that we discover what it
means to be human and to discover the joy of being
together, working together towards a common mission
of peace and unity. It is only moving from winning and
loneliness to collaboration, and from hostility to seeing
enemies as friends, that we discover the real meaning
of peace.

- Jean Vanier

--

"Thy kingdom come." This concerns something to be
achieved, something not yet here. The kingdom of
God means the complete filling of the entire soul of
intelligent creatures with the Holy Spirit. The Spirit
bloweth where he listeth? We can only invite him.

We must not even try to invite him in a definite and
special way to visit us or anyone else in particular, or
even everybody in general; we must just invite him
purely and simply, so that our thought of him is an
invitation, a longing cry. It is as when one is in extreme
thirst, ill with thirst; then one no longer thinks of the act
of drinking in relation to oneself, nor even of the act of
drinking in a general way. One merely thinks of water,
actual water itself, but the image of water is like a cry
from our whole being.

- Simone Weil

--

Today we amass material things without ever satisfying
our greed, and then we madly squander all we have
amassed. But a day will come when there will be no
orphans, no beggars; everyone will be as one of my
own family... and that is when I will have gained
everything and everyone! Today even some of the
richest and mightiest people care nothing about how
long they have been given to live because they can
no longer think up ways to spend their hours; but one
day our hours will be multiplied a thousand-fold, for we
will not want to lose one single moment of life, as we
will live every one of them in the joy of our hearts. And
then wisdom will come not out of books but from living
in the presence of God, and the earth will glow brighter
than the sun, and there will be no sadness, no sighs
will be heard, and the whole world will be paradise.

- Fyodor Dostoyevsky

*****

CLOSING THOUGHT - Rumi

Be a lamp, or a lifeboat, or a ladder.

(end)

*****
For those interested:
ST. DAVID'S ACTS MONDAY NIGHT FALL BOOK STUDY
A Ten Week Series September 17th - November 26th, 2018
Monday Evenings, TM Room 7:00 PM - 9:00 PM

"THE BOOK OF JOY"
Lasting Happiness in a Changing World
Authors: Dalai Lama and Desmond Tutu
Registration/Hospitality and Book: $60.00.
Book only: $25.00
Registration and Book Sale began Sunday, August 26th
45 copies of the book were available for sale.
All are now sold. Total on-site registrations: 42
(plus 3 on-line participants). Grand Total: 45
Hardcover edition -
https://tinyurl.com/yd849r6g
Background information on the study book will be
During the 2017-2018 fall/winter two term series -
Total class registrations: 70
Total books sold: 84
Our best year ever, since we started in 1998!

***
ST. DAVID'S SPIRITUAL TRAVELERS TOUR, 2019
East Europe and Russia were chosen as our destinations!
This will be our fifth Spiritual Travelers Tour, with a
group emerging from St. David's but very open to others.
The Tour is entitled:

"From Vienna to Moscow"

We plan a twenty-day tour that combines a focus
on spirituality, culture and the relationship between
religion and politics. The tour will run from April 26th
through May 16th, 2019.
https://tinyurl.com/y834742f
A beautiful brochure with trip cost, itinerary, and
many helpful travel hints has been published.
https://tinyurl.com/y7j55gym
Our trip sale has just reached an important milestone
as 37 persons have registered, helping us to surpass our
optimal goal of 28 passengers (all have earned early bird
registration

benefits). A waiting list has been set up to
continue receiving applicants to replace any drop-outs
and

with special $300. savings to November 15th.
Our Canadian tour company is Rostad Tours, Calgary.
Contact Rostad Tours: http://www.rostad.com/
Phone 1-800-361-8687 or 403-238-4090.

Follow these notices for weekly updates.

***

ST. DAVID'S ACTS THURSDAY MORNING BIBLE STUDY
Our theme this autumn: Hebrew Wisdom Literature -
"A Study of Proverbs and the Song of Solomon" -
Ten Sessions - September 20th-November 22nd, 2018

Gathering at 9:30 AM in the St. David's TM Room
and meeting 10:00 - 11:00 AM.

No charge