Vol. XIV No.

14
GLOBAL AND ECUMENICAL IN SCOPE
CANADIAN IN PERSPECTIVE
Wayne A. Holst, Editor
My E-Mail Address:
wholst@telus.net
This email is sent only to a voluntary subscriber list.
If you no longer wish to receive these weekly columns,
Many of us in the ecumenical church will celebrate the fact that, this weekend, Pope Francis will name Blessed Oscar Romero to sainthood in the Roman Catholic Church. This has been a long time coming, but the great day has finally arrived. Watch a brief Utube video on Romero:
https://tinyurl.com/yanwj9ka
I have included several reflections on this modern hero from Canadian colleague Mary Jo Leddy, the founder of Romero House in Toronto (see Colleague Contributions) and from the Christian Century (see my Net Notes).
Please enjoy my reflection on the Special Item "Responsive
Prayers" and the other selections I have made for this new
issue of Colleagues List.
Wayne

*****
SPECIAL ITEM
Book Notice:
For Every Week of the Church Year
Year C of the Revised Common Lectionary,
Woodlake Publishing, 2018.
Kelowna, BC $24.95 CAD. Kindle $9.99.
Publisher's Promo:
This collection of responsive prayers is based on the Revised Common Lectionary, Year C, and is perfect for clergy and lay leaders alike.
Response Prayers, Year C offers an entire year's worth of responsive prayers that can be adapted to a variety of settings and circumstances. This collection includes full prayers for the Call to Worship, Opening Prayer, Words of Assurance, Offering Prayer, and Commissioning, as well as an outline for the Pastoral Prayer, for each Sunday of the lectionary year, plus Holy Thursday and Good Friday. Some Sundays include additional prayer options.
Responsive Prayers Year C also includes a scripture index.
Authorization to reproduce and freely adapt all the prayers in the collection for use in worship in the local congregation is included with the purchase of the book.
--
Author's Intro:
This book is not just the exclusive preserve of the worship leader but a dynamic and responsive act, faithfully involving both leader and people. We are all involved in this essential part of the service - praying to God together!...
Scripture, prayers and hymns all have a common theme running through them. Usually, the gospel reading is dominant, but in this series I have used other than the gospel reading to form the basis or starting point of many prayers. This will give the worship leader more scope to match the prayer to a variety of themes...
I hope the prayers in this series will be changed, added to, or simply used as inspiration or as a focus point by the worship leader - lay or clergy...
What does God require of us as worship leaders? Only that we engage ourselves wholeheartedly in bringing praise and glory to God and that we are about the active prayers of doing justice, loving kindness and walking humbly with the Holy One.
--
Author's Bio:
David Sparks, Author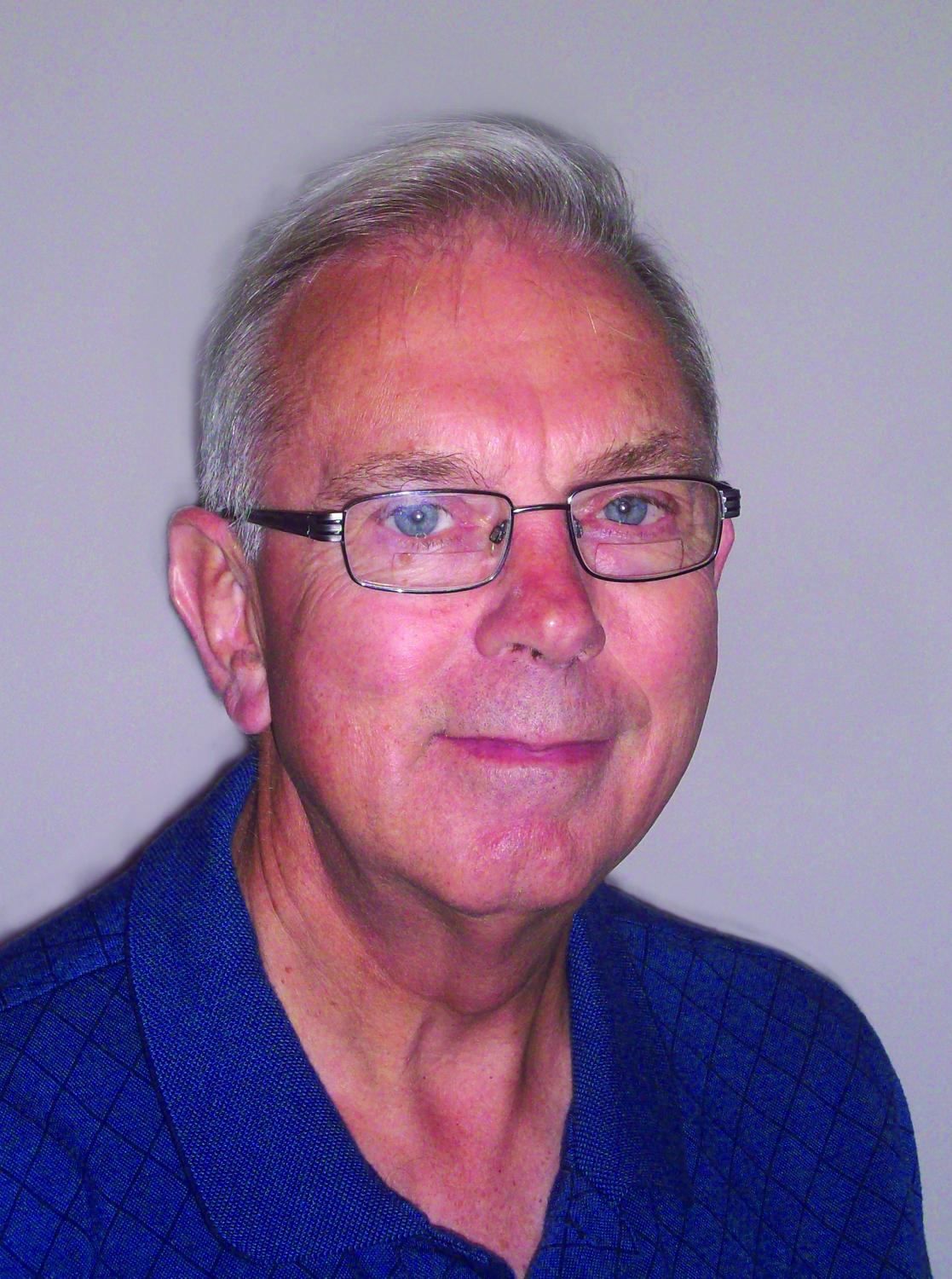 David received his theological education in England and in Canada and has served for 38 years with The United Church of Canada. David's previous lectionary-based, three-volume prayer collections – Prayers to Share, and Pastoral Prayers to Share – have been welcomed and widely used in North America. David is a prolific and well-received contributor to the worship leader's resource Gathering, and has had prayers and hymns published in other ecumenical as well as national Worship publications. David and his wife, Kathy, live in Summerland, British Columbia.
--
My Thoughts:
As I have written while introducing other books in this worship series, the material has been prepared with liturgical form in mind, but does not necessarily follow the formal liturgies of some of our Christian denominations. Churches using "less" formal liturgies grew out of the Protestant worship tradition that sought to be less "regimented" and more "personal " and "attuned to the times" in their designs. But that did not mean these services would be less committed to good liturgy. That fact is obvious in this collection as well.
Worship prayers are the theme of this book, and prayer
takes many forms during a typical service. We have a
Call to Worship, (Opening Prayer), prayers of Confession,
and Assurance of God's Love for us, prayers before and
after the Readings of Scripture, as well as before and after
Meditations or the Sermon/Homily/Reflection. Finally, we
pray at the Offering of our Gifts, the Response of the People
and the Closing of Service or the Dismissal of those who
have gathered.
Prayers help us prepare for what is about to happen, what
is happening, and to reflect on what has happened. They
assist us to complete the worship experience in a good
way and encourage us to return with reassurance to the
world of our daily lives.
I like it that one of the guiding principles of this worship
series is that the worship leader may be either lay or clergy.
One of the valuable benefits of engaging in ecumenical worship is that we grow in our understanding of various traditions which can, in turn, help us to more fully appreciate our own. That has been my experience over many years and I am grateful for what I have discovered from others

as well to more fully appreciate the tradition from which I came.
Thanks to author David Sparks for his investment in yet another venture in substantive spiritual worship.
-----

COLLEAGUE CONTRIBUTIONS

Mary Jo Leddy,
Toronto, ON

Globe and Mail,
October 12th, 2018

"A New Saint for the Suffering and
An Enduring Leader for the Catholic Church"
https://tinyurl.com/y8a4buvt
https://tinyurl.com/ycnaftgz
*****

NET NOTES

OSCAR ROMERO'S POLITICAL THEOLOGY
Will Sainthood Blunt His Witness?

The Christian Century,
October 2nd, 2018
https://tinyurl.com/ydbrb3n3
--

'WITCH DOCTOR" TOURIST BOOM IN KENYA
Local Authorities Debate the Implications

Religion News Service,
October 11th, 2018
https://tinyurl.com/ybwk4m4u
--

A WOMAN'S RAGE CAN BE A HOLY THING
"#Metoo" Has Also Galvanized Religious Women

Sojourners,
October 12th, 2018
https://tinyurl.com/y9dotgxw
--

MORMON TABERNACLE CHOIR
CHANGING NAME, NOT TUNE
Adapting to New LDS Policies

Religion News Service,
October 5th, 2018
https://tinyurl.com/y8r9b5la
--

N.T. WRIGHT TELLS A GREAT STORY ABOUT PAUL
But Would the Apostle Recognize Himself?

The Christian Century,
September 25th, 2018
https://tinyurl.com/y74oapwl
--

10 THEOLOGY BOOKS TO WATCH FOR -
OCTOBER, 2019
Many Have Classic Themes, but Fresh Interpretations

Englewood Review of Books,
October 12th, 2018
https://tinyurl.com/y9ovo5zc

--

NORTH KOREA DESIRES VISIT FROM FRANCIS
Intention Conveyed Through South Korean President

La Croix International
October 11th, 2018

https://tinyurl.com/yb4s8qsz

--

CANADIAN CHURCH WINS PRAISE FOR
STATUE OF THE "HOMELESS JESUS''
Artistic Focus is on the Disadvantaged

La Croix International
October 12th, 2018

https://tinyurl.com/y77p79nd

--

UN REPORT WARNS THAT CIVILIZATION
IS AT STAKE IF WE DON'T ACT NOW
Message Not Alarmist, but Carries a Big Stick

Grist,
October 8th, 2018

https://tinyurl.com/ybns34ou

*****
WISDOM OF THE WEEK

Provided by Sojourners and the Bruderhof online:

What we all need to do is find the wellspring that
keeps us going, that gives us the strength and
patience to keep up this struggle for a long time.

- Winona LaDuke

--

With Scripture, we've been entrusted with some
of the most powerful stories ever told. How we
harness that power, whether for good or evil,
oppression or liberation, changes everything.

- Rachel Held Evans

--

It is better to allow our lives to speak for us than
our words. God did not bear the cross only two
thousand years ago. He bears it today, and he
dies and is resurrected from day to day. It would
be a poor comfort to the world if it had to depend
on a historical God who died two thousand years
ago. Do not, then, preach the God of history, but
show him as he lives today through you.

- Mahatma Gandhi

--
As he submits to John's baptism of repentance,
Jesus shows the radical way he will confront the
sin that enslaves humanity. Jesus' "baptism,"
begun in the Jordan and completed on Golgotha,
is repentance, self-denial, metanoia to the fullest.…
To be baptized "into Christ" and "in the name of
Christ" means to be incorporated into the way of
life which characterized his life, the life of the empty
one, the servant, the humble one, the obedient one,
obedient even unto death (Phil. 2:6–11).

- William Willimon
--

I heard an old man speak once, someone who
had been sober for fifty years, a very prominent
doctor. He said that he'd finally figured out a few
years ago that his profound sense of control, in
the world and over his life, is another addiction
and a total illusion. He said that when he sees
little kids sitting in the back seat of cars, in those
car seats that have steering wheels, with grim
expressions of concentration on their faces,
clearly convinced that their efforts are causing
the car to do whatever it is doing, he thinks of
himself and his relationship with God: God
who drives along silently, gently amused,
in the real driver's seat.

- Anne Lamott

*****
CLOSING THOUGHT - Kenyatta R. Gilbert
Speaking truth to power while adhering to realistic hope
remains the only viable way to community flourishing
in a culture of fear.
(end)
*****
For those interested:
ST. DAVID'S ACTS MONDAY NIGHT FALL BOOK STUDY

A Ten Week Series September 17th - November 26th, 2018
Monday Evenings, TM Room 7:00 PM - 9:00 PM
(No class on Thanksgiving Monday)

"THE BOOK OF JOY"
Lasting Happiness in a Changing World
Authors: Dalai Lama and Desmond Tutu
Registration/Hospitality and Book: $60.00.
Book only: $25.00
Registration and Book Sale began Sunday, August 26th
45 copies of the book were available for sale.
All are now sold. Total on-site registrations: 42
(plus 3 on-line participants). Grand Total: 45
Hardcover edition -
https://tinyurl.com/yd849r6g
Background information on the study book will be
During the 2017-2018 fall/winter two term series -
Total class registrations: 70
Total books sold: 84
Our best year ever, since we started in 1998!

***
ST. DAVID'S SPIRITUAL TRAVELERS TOUR, 2019
East Europe and Russia were chosen as our destinations!
This will be our fifth Spiritual Travelers Tour, with a
group emerging from St. David's but very open to others.
The Tour is entitled:

"From Vienna to Moscow"

We plan a twenty-day tour that combines a focus
on spirituality, culture and the relationship between
religion and politics. The tour will run from April 26th
through May 16th, 2019.
https://tinyurl.com/y834742f
A beautiful brochure with trip cost, itinerary, and
many helpful travel hints has been published.
https://tinyurl.com/y7j55gym
Our trip sale has just reached an important milestone
as 29 persons have registered, helping us to surpass our
optimal goal of 28 passengers (all have earned early bird
registration

benefits). A waiting list has been set up to
continue receiving applicants to replace any drop-outs
and

with special $300. savings to November 15th.
Our Canadian tour company is Rostad Tours, Calgary.
Contact Rostad Tours: http://www.rostad.com/
Phone 1-800-361-8687 or 403-238-4090.

Follow these notices for weekly updates.

***

ST. DAVID'S ACTS THURSDAY MORNING BIBLE STUDY
Our theme this autumn: Hebrew Wisdom Literature -
"A Study of Proverbs and the Song of Solomon" -
Ten Sessions - September 20th-November 22nd, 2018

Gathering at 9:30 AM in the St. David's TM Room
and meeting 10:00 - 11:00 AM.

No charge