Vol. XIV No.

10
GLOBAL AND ECUMENICAL IN SCOPE
CANADIAN IN PERSPECTIVE
LABOUR DAY WEEKEND EDITION
Wayne A. Holst, Editor
My E-Mail Address:
wholst@telus.net
This email is sent only to a voluntary subscriber list.
If you no longer wish to receive these weekly columns,
write to me personally -
waholst@telus.net
*****
Dear Friends:
My Special Item this week is an introduction to a new book on healing and reconciliation emerging from the culture and traditions of our First Nations. Thus, it is somewhat unique in that it comes from the indigenous people and not the dominant culture. It reflects a commitment to reconciliation that begins with "the other". The book is entitled "Our Spirits Aligned: Aboriginal Voices of Healing and Reconciliation".
--
I rarely call particular attention to a "Net Notes" contribution for the week, but this time I do. The article, noted below, comes to us from The Christian Century and is entitled:
"To Prevent Cover-ups and Abuse
The Church Needs to Empower Lay People -
Our Old Clerical Ways Cannot Be Redeemed"
At a time when there is considerable attention being paid to sexual abuse and dysfunction in many quarters of the church - Catholic and Protestant alike - I view this article as ecumenical and profoundly theological in nature.
It is written by an American Episcopal bishop but it applies to all Christians.

Please check it out by clicking the Net Notes link.
Wayne
*****
SPECIAL ITEM
Aboriginal Voices of Healing
and Reconciliation
Compiled by JoAnn Restoule
with Wedlidi Speck and Karen Close
Wood Lake Publishing Inc. 2018.
Kelowna, BC. $10.36 CAD paper.
E-Book and Kindle $6.48 CAD
Publisher's Promo:
How does one define reconciliation that gives meaning to those who have experienced and suffered from colonization, and to those who have not? Is it even possible? This book presents a collection of storytellers whose stories draw on personal, family and community experiences and not only give a narrative of history, but are crucial to the cultural and political resurgence of indigenous nations and, most importantly, a gateway to reconciliation.
Many of these stories were untold for numerous years, as it simply was not safe to share, but the present is a different time, and people are ready to listen. Each voice in this book is unique; the voices will draw you into a new perspective of the challenges the authors faced, as well as the opportunities. Once these voices have been heard, the time for healing, understanding and mentorship may begin.
What 'Truth and Reconciliation' means to Alberta Billy, one of the brave voices in this book, is to regain community strength and to help indigenous people heal and educate others. The understanding that should be taken from this book is how resilient the sense of community is with the indigenous people, and how we can learn from them. In the end, the intention behind reconciliation is to form a larger community with no cultural borders, where everyone benefits.
- summarized from the Introduction by Wedlidi Speck
--
Authors:
Wedlidi Speck, Author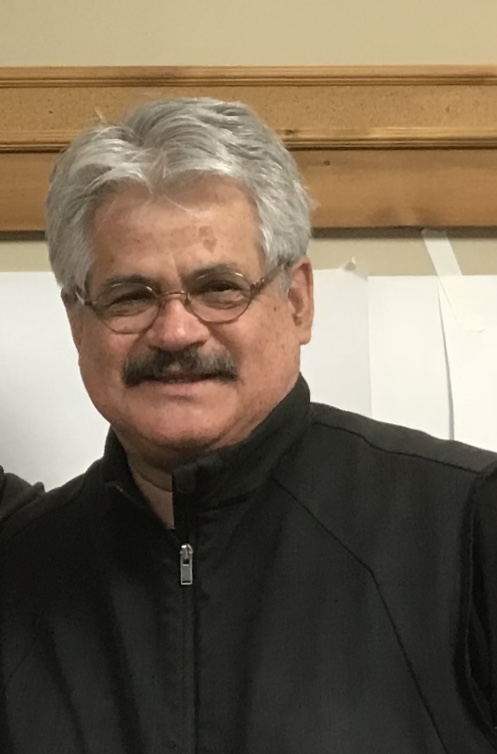 Wedlidi Speck is Hereditary Chief of the Gixsam Clan, K'ómoks First Nation, and the Director of Indigenous Recruitment and Cultural Safety for the British Columbia Ministry of Children and Family Development.
JoAnn Restoule, Author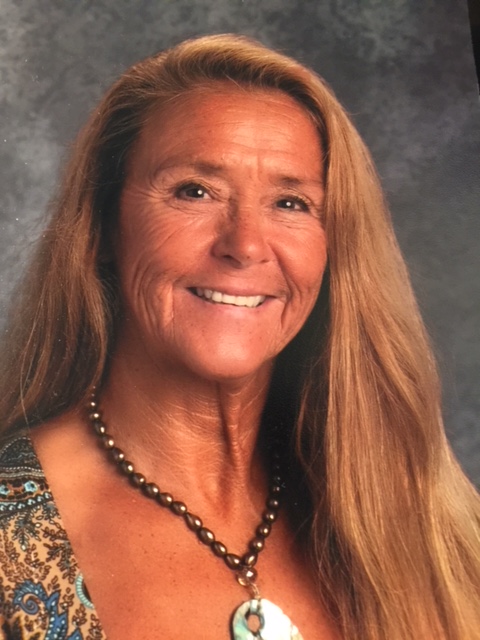 JoAnn Restoule is Anishinaabe Kwe, originating from Dokis Bay, Ontario. JoAnn has worked with Aboriginal organizations at the national level, looking at ways and means of researching and understanding the issues being faced by First Nations peoples in this country. With keen interests in sense of place and belonging as a framework for support, JoAnn has worked with youth and families to develop supports that create connection and community. JoAnn was a co-founder of the cultural group Oh Toh Kin, and worked for over a decade promoting cultural awareness and understanding through an approach called Sharing Our Spirit. Most recently, working within the school system, JoAnn and her colleagues developed a model of support for young women – Giving Voice. It provides ways to create strength and resilience through exposure to Elders, traditional knowledge and spiritual practice. JoAnn has worked with the teachings of the "No Face Doll" tradition and uses this as an expression of cultural teachings and art, and as a medium for work with young women in groups settings.
Karen Close, Author
Karen Close is the founding and current editor of the online Journal of Creative Aging: Sage-ing with Creative Spirit, Grace and Gratitude. She is a painter and author of two books: Unfinished Women: Seeds From My Friendship With Reva Brooks and Spirit of Kelowna: A Celebration of Art and Community. Teaching English and Visual Arts for 27 years gave Karen a deep appreciation for the healing benefits of creative expression.
---
Author Wedlidi Speck's Words:
The reason for sharing these stories is to help others. This kind of personal sharing is from the indigenous practice to use story to give others a healing, a learning and mentorship opportunity. The intention is to form a new village, a larger community, with no cultural borders.
By sharing the stories in this book, we just might find that the definition of reconciliation is imbedded in each story. Readers will find that reconciliation is personal; it includes family and aim toward community. To that end, and to understand the fullness and the richness of reconciliation, we hope that each reader will find a role in reconciliation by placing all of these stories together, in a mixing bowl of sorts, and coming up with a broader view that will heighten our country's cultural awareness, deepen Canadian sensitivity, sharpen Canadian agility and grow cultural safety in all our country's homes, villages and work spaces.
- from "The Alignment of Spirits" (more of the Introduction)
--
My Thoughts:
The authors have collected the personal stories of 10 indigenous persons and presented them in ways that indigenous as well as non-indigenous people can hear, integrate and learn from them.
While face-to-face contact is usually best, this book is one of the next-best ways to participate in the cross-cultural communication process.
This is a book that helps to fulfill my longstanding dream (of perhaps 35 years) that the first peoples of our land find ways to speak from their own cultural experience and connect effectively with the rest of us. Why do I say this?
We need to realize that in such an undertaking, the first peoples need to do a lot of the work. They must communicate with us in the English language, because most of us cannot speak their languages. They must also learn how to share meanings from those stories that communicate with our non-indigenous experience as well. We must work too.
We owe the authors of this book a large word of thanks because they provide the next part of the process to interpret, implement and make real (that is, to bridge) what began in another culture to speak meaningfully to people who for too long were consumed by an adversarial bias that does not disappear easily.
Indigenous people must also learn to let go of long-held biases as well. This book also helps to demonstrate that can happen.
In the long history of encounter between original and newcomer Canadians, this book marks one more step in the important process of mutual awareness and understanding which goes both ways.
I encourage you to join, or rejoin, this important story-telling and healing process by securing this small but important book.
And then of course, put it to use with others.

*****

COLLEAGUE CONTRIBUTIONS

Jim Taylor,
Okanagan, BC

"Change is the Only Constant"
https://tinyurl.com/y76zxs88
--

Elfriede Schroeder,
Winnipeg, MB.

In Transit Blog
September 3rd, 2018

"Anticipation"

https://tinyurl.com/ydyp9clq
--

Ron Rolheiser,
San Antonio, TX

Personal Web Site
September 3rd, 2018

"An Ode to the Church"

https://tinyurl.com/y747umx5
*****

NET NOTES

THREE FUNERALS
What We Can Learn
From a Life Well-Lived
by Jim Wallis

Sojourners,
September 6th, 2018
https://tinyurl.com/ycklhorz
--

FOR WHERE YOU STAND, STAND UP
Commentary on the McCain Funeral
by John Chittister

National Catholic Reporter,
September 5th, 2018b
https://tinyurl.com/y895yosx
--

FIVE LIES WE TELL OURSELVES
ABOUT CHURCH GROWTH
Common Wisdom Not Always Wise

Congregation Consulting Group
The Alban Institute Website
June 11th, 2018
https://tinyurl.com/yd2j9lml
--

VAST MAJORITY OF CANADIANS
WANT TO HONOUR JOHN A. MCDONALD
Canadians Seem Not to Follow Trends and
See Residential School Issue in Context

Angus Reid Institute,
September 5th, 2018
Of Special Importance:

TO PREVENT COVER-UPS AND ABUSE
THE CHURCH NEEDS TO EMPOWER LAY-PEOPLE
Our Old Clerical Ways Cannot Be Redeemed

The Christian Century,
August 31st, 2018
https://tinyurl.com/yargxjmd
--

A TRIUMPH FOR GAY RIGHTS IN INDIA AS ITS
SUPREME COURT DECRIMINALIZES HOMOSEXUALITY
Colonial-Era Laws are Finally Banished

The Guardian,
September 6th, 2018
https://tinyurl.com/y74f82zl

--

AS U.S. PULLS BACK ON PALESTINIAN SUPPORT
CANADA CAN DO ITS PART TO FILL THE GAP
We Do Not Accept Trump's Middle East Flaws

The United Church of Canada
September 5th, 2018
https://tinyurl.com/ycuakeyk

--

MADELEINE L'ENGLE - WE MUST BE WILLING TO
LIVE BY PARADOX, CONTRADICITION AND SURPRIZE
Biography of a Classic American Woman Christian Author

Christianity Today Books
August 20th, 2018
https://tinyurl.com/ybtdlwo9

*****

WISDOM OF THE WEEK

From Sojourners and the Bruderhof online:

There's this all-encompassing sense that there's
always hope, that Aslan is on the move.

- Abner Ramirez (Johnnyswim)

--

And we pray, not
for new earth or heaven, but to be
quiet in heart, and in eye
clear. What we need is here.

- Wendell Berry, "The Wild Geese"

--

"Let us work to be peacemakers, those given a
wonderful share in Our Lord's ministry of
reconciliation. If we want peace, so we have
been told, let us work for justice. Let us beat
our swords into ploughshares."

- Desmond Tutu

--

Trust the physician, and drink his remedy
in silence and tranquility:

For his hand, though heavy and hard, is guided
by the tender hand of the Unseen,

And the cup he brings, though it burn your lips,
has been fashioned of the clay which the Potter
has moistened with his own sacred tears.

- Kahlil Gibran

--

I have discovered that many of the things I thought
were priceless are as cheap as costume jewelry, and
much of what I labeled worthless was, all the time,
filled with the kind of beauty that directly nourishes
my soul.…

Now I think that the vast majority of us "normal" people
spend our lives trashing our treasures and treasuring
our trash. We bustle around trying to create the
impression that we are hip, imperturbable, omniscient,
in perfect control, when in fact we are awkward and
scared and bewildered.

- Martha Beck

--

It is not the critic who counts, not the one who points
out how the strong man tumbled, or where the doer
of deeds could have done them better. The credit
belongs to the one who is actually in the arena;
whose face is marred by dust, sweat, and blood;
who strives valiantly; who errs and comes short
again and again; who knows the great enthusiasms,
the great devotions and spends himself in a worthy
cause; who at the best knows in the end the triumph
of high achievement, and who at the worst, if he fails,
at least fails while daring greatly, so that his place
shall never be with those cold and timid souls who
know neither victory nor defeat.

- Theodore Roosevelt

*****

CLOSING THOUGHT - Dolores Huerta

Every moment is an organizing opportunity, every person a
potential activist, every minute a chance to change the world.

(end)

*****
ST. DAVID'S ACTS MONDAY NIGHT FALL BOOK STUDY

A Ten Week Series September 17th - November 26th, 2018
Monday Evenings, TM Room 7:00 PM - 9:00 PM
(No class on Thanksgiving Monday)

"THE BOOK OF JOY"
Lasting Happiness in a Changing World
Authors: Dalai Lama and Desmond Tutu
Registration/Hospitality and Book: $60.00.
Book only: $25.00
Registration and Book Sale began Sunday, August 26th
43 copies of the book were available for sale.
Background information on the study book will be
provided here during the last weeks of summer:
During the 2017-2018 fall/winter two term series -
Total class registrations: 70
Total books sold: 84
Our best year ever, since we started in 1998!

***
ST. DAVID'S SPIRITUAL TRAVELERS TOUR, 2019

East Europe and Russia have been chosen as our destinations!
This will be our fifth Spiritual Travelers Tour, with a
group emerging from St. David's but very open to others.
The Tour is entitled:

"From Vienna to Moscow"

We plan a twenty-day tour that combines a focus
on spirituality, culture and the relationship between
religion and politics. The tour will run from April 26th
benefits) and special savings continue to November 15th.
So far, 21 persons have formally registered for the tour.
Our Canadian tour company is Rostad Tours, Calgary.
Contact Rostad Tours: http://www.rostad.com/
Phone 1-800-361-8687 or 403-238-4090.

Follow these notices for weekly updates.

***

ST. DAVID'S ACTS THURSDAY MORNING STUDY
Our theme this autumn: Hebrew Wisdom Literature -
"A Study of Proverbs and the Song of Solomon:
Ten Sessions September 20th-November 22nd, 2018

Gathering at 9:30 AM in the St. David's TM Room
and meeting 10:00 - 11:00 AM.

No charge